EURO MOTOR WORKS

IS PROUD TO BE A MEMBER OF MOTOR TRADE ASSOCIATION (MTA).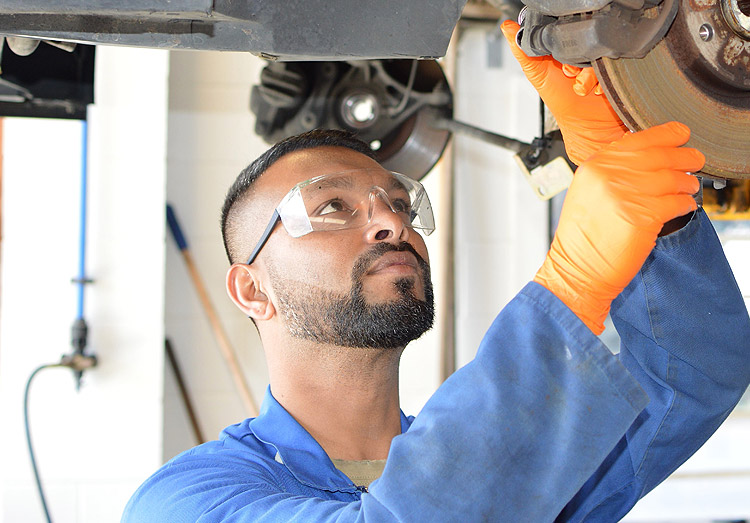 We are experts in general auto servicing, WOFs, repairs & inspection of all kinds of European motor vehicles. Based in Manurewa, Auckland. We have experienced technicians readily available to handle your requests/ vehicle problems professionally.
Euro Motor Works is owned and operated by Raj Lal who is an experienced auto mechanic. Before establishing Euro Motor Works , Raj worked for more than 20 years in auto industry in Auckland. His genuine passion and in-depth knowledge allows him to take great pride in his work, which in turn has resulted in building a large and long standing customer base that continues to return to the company for all their vehicle repair needs.
At Euro Motor Works, we carry out a range of services on any make and model of car but are also well known
specialists for PEUGEOT, CITROEN and RENAULT. From SERVICING, BRAKES, ENGINES, ELECTRICAL DIAGNOSTICS, REPAIR WORKS, SUSPENSION ISSUES to MINOR CHECK UPS, WE DO IT ALL! We are trained and experienced to take any job, engine work gearbox problems to minor brakes services and oil service. Our main goal is to help you whatever your car need and we aim to provide this in the quickest and easiest way to solve problems efficiently and get you back on the road ASAP.
All of our customers are treated with loyalty and can trust us to do the job right without throwing in any extras. We handle your vehicle with the same respect that we would like our own cars to be treated and can provide your petrol or diesel vehicle with an efficient, cost-effective service, whilst ensuring that all work is completed to the highest standard. We examine all vehicles very carefully to give you an honest appraisal of the work required. All services are delivered with a personal touch and by highly experienced and suitable qualified mechanics. Whether your vehicle is ready for a service, WOF or has been damaged in an accident, or simply needs a minor repair, our team offers you a complete same-day service.
If you are from Manukau or from another surrounding area in Auckland, Euro Motor Works should be your first stop when seeking automotive service. Contact us online or visit our auto service centre today when you need complete car care that's close to home.
OUR MISSION
To Reduce Stress, costly breakdown and save our customers time and money.
What makes our business unique?
Book your next appointment at a time that suits you
Perform inspections for safety and maintenance every time
No surprise! We will never proceed with any work without customer authorisation
No surprises! We will never present an invoice that was larger than the most current estimate
Provide highly skilled diagnostic technicians to accurately solve the toughest problems
Provide a competitive warranty of 1 year or 20,000 kms.